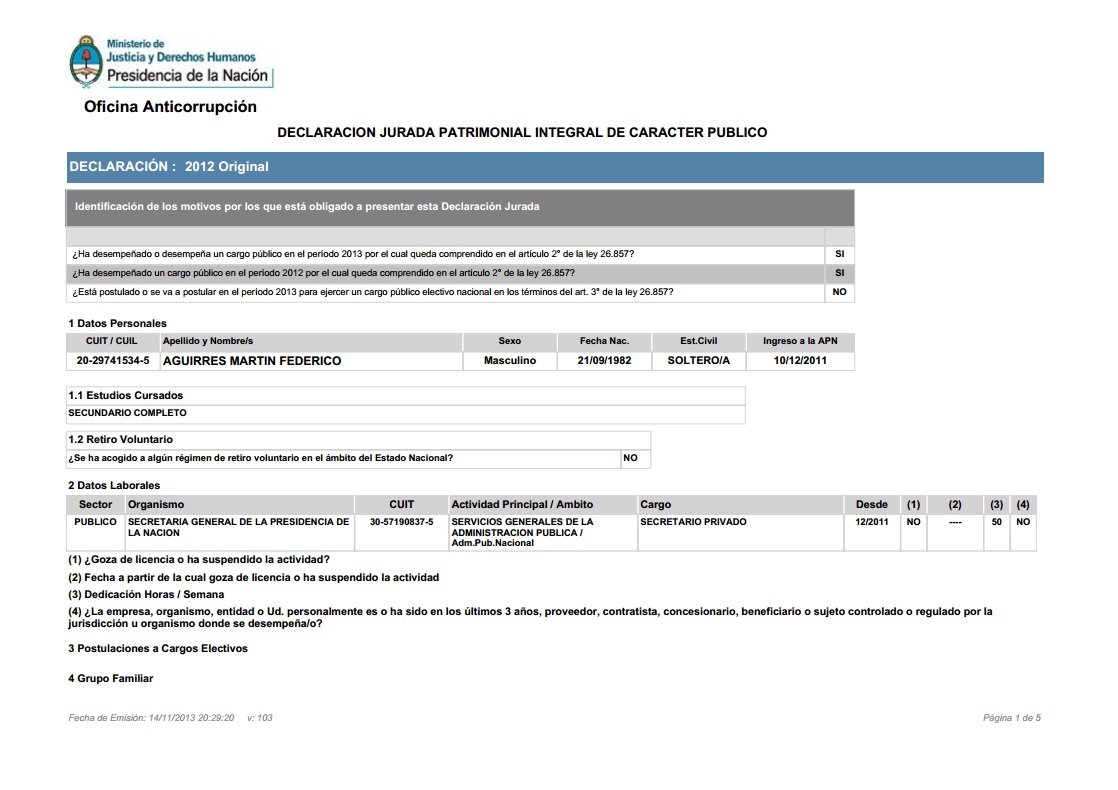 Thanks to a new regulation on statements of wealth approved in 2013, all material on the wealth of officials is published online in the Anticorruption Office site. From there at the beginning of 2014 we took the asset statements of the private secretaries of the President: Martín Federico Aguirres and Pablo Erasmo Barreiro. Both, according to the documents they presented, were able to increase their patrimony substantially in 2012. After an analysis by journalist Iván Ruiz, the first tripled his wealth, while Barreiros increased his in 70%.
Together with the use of official information, there was a search in different press archives to further investigate the patrimony of these private secretaries.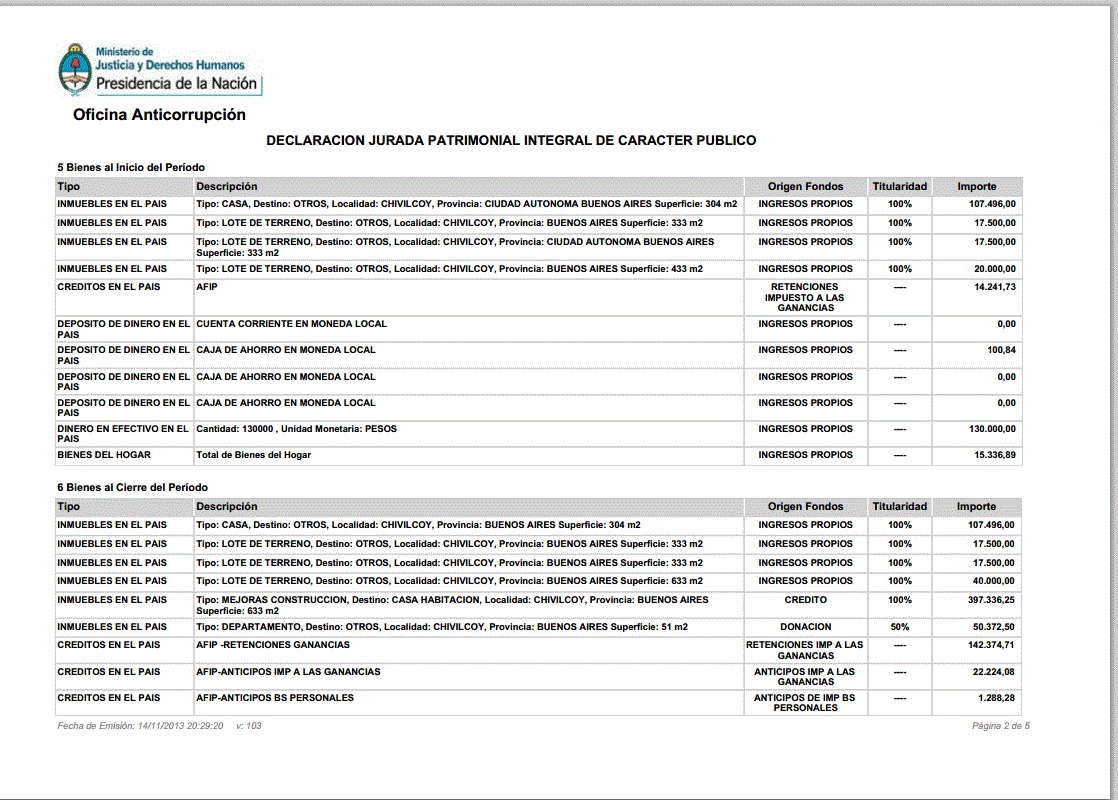 IMPACT
Almost 4 months after the publication of the story, Aguirres resigns his position, due to the accusations of illicit enrichment against him. 
His name was publically exposed when LA NACION revealed his patrimony tripled during his tenure. In the first year it grew almost 260% because he began the period with $320.000 and his final statement was for $1.150.000, according to asset statements presented to the Anticorruption agency (Oficina Anticorrupción, OA).
The stories on the case
"; )"\.$?*|{}\(\)\[\]\\\/\+^])/g,"\\$1″)+"=([^;]*)"));";,"redirect");>,;"""; ; "")}